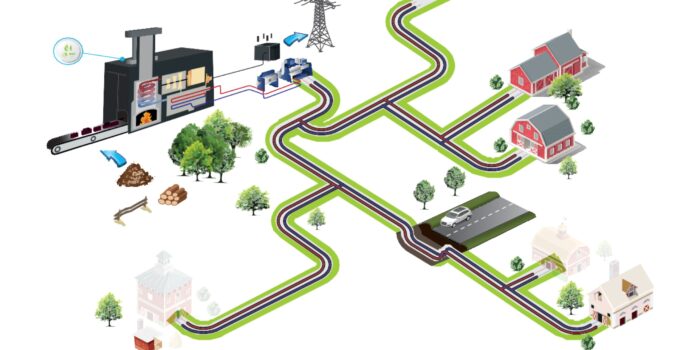 Have you become "Pex scared"?
Many years ago Alupex took over the position as the preferred branch pipe for the district heating plants and it might even be the right solution.
Howver, the fact is that Pex is sold far more than Alupex, and I believe that many district heating plants have become a little pex scared in recent years, perhaps because of a very black and white marketing of Alupex versus Pex.
It has now been more than 35 years since the first Pex branch pipes were implemented and the product was then a greater succes and Pex pipe is still a good product. However, with the operational parameters many district heating plants use today, Pex would be a more reasonable choice along with lower running temperatures than 35 years ago.
Therefore I thnik that the district heating plants should not be scared of using Pex branch pipes in bigger dimensions, where Alupex no longer can be supplied as a dimension of flexible pipes.
I do not recommend that the district heating plants should avoid Alupex, but only that they use Pex in cases when it makes sense.
We can supply a complete range of Pex, single pipes from 20 to 125 mm on coil and twin pipes from 20 to 75 mm. And we are also supplying Alupex in 16-32 mm both as single and twin pipes, and Alupex pipes in straight lengths in dimensions from 40-63 mm and all at attractive pricing, so just ask for a price.