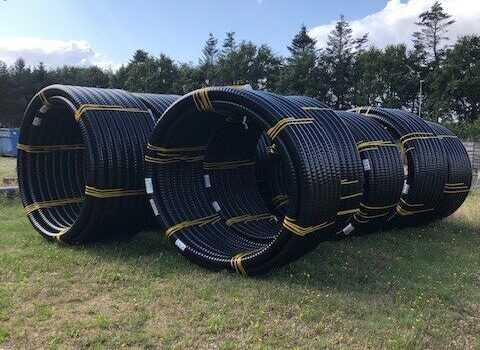 Delivery of alupex pipes.
Rosendal Support supplies another delivery of alupex pipes.
The pipes are slightly corrugated which improves the flexibility, and at the same time has obtained a very good lambda-value of 0.0212 W/(m*K). The mechanical quality of the pipes including a strong casing, makes it durable at even tough handling at all conditions. A test performed by Teknologisk Institut showed great performance at the bending test proving its high mechanical qualities. Alupex can be supplied in the following dimensions: 16, 20, 25 (26) and 32. In single as well as twin and double pipes. Learn more about flexible pipes here.